InstaPage Review: Better Than Lead Pages?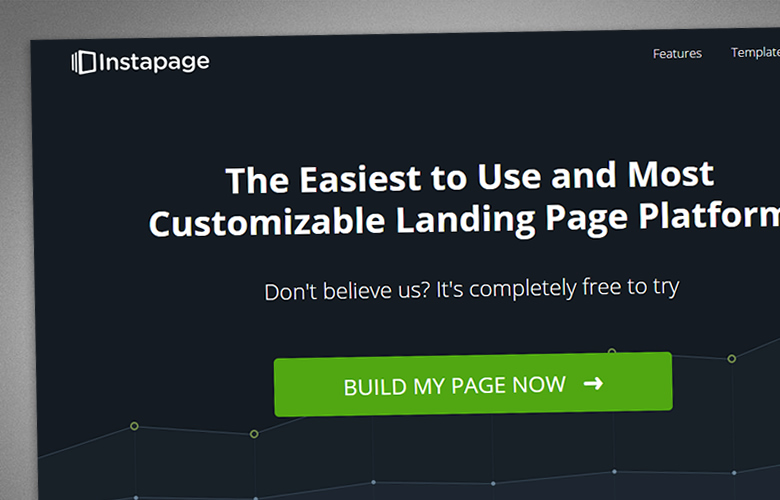 Instapage allows you to easily create and optimize landing pages. A user friendly interface and a wide selection of professional templates for every step of your funnel makes creating powerful campaigns a breeze.

Melody Wasef / WEBSITEMONKEYS
Instagepage

9/10

The Good

Intuitive drap and drop editor makes creating professional landing pages easy. Well designed templates and optimization tools. Good range of integrations.

The Bad

No payment integrations and support only for higher paid plans.
It really doesn't matter what type of website you have; there is simply no excuse for not collecting leads and building your email list, the only real asset you have.
And the hardest part of "building the list" has always been creating and testing landing pages. Recently however, services like Leadpages, Unbounce, and Instapage makes creating and optimizing those campaigns far easier than they used to be.
While Leadpages and Unbounce offer more features, they're also far more expensive and for most marketers, Instapage offers everything you'll need to get your campaigns running quickly and cleanly.
Instapage is an easy to use landing page creation tool that easily integrates with your wordpress site or an instapage subdomain if you don't have a domain of your own.
Templates
Probably the best feature of Instapage is the selection of well designed templates. The whole point of using a landing page platform are the templates. Quick and easy should not mean ugly.
From lead generation to webinar registration, Instapage offers professionally designed industry specific pages that are also easy to edit using their drag and drop editor.
Here are some examples of the many templates Instapage offers: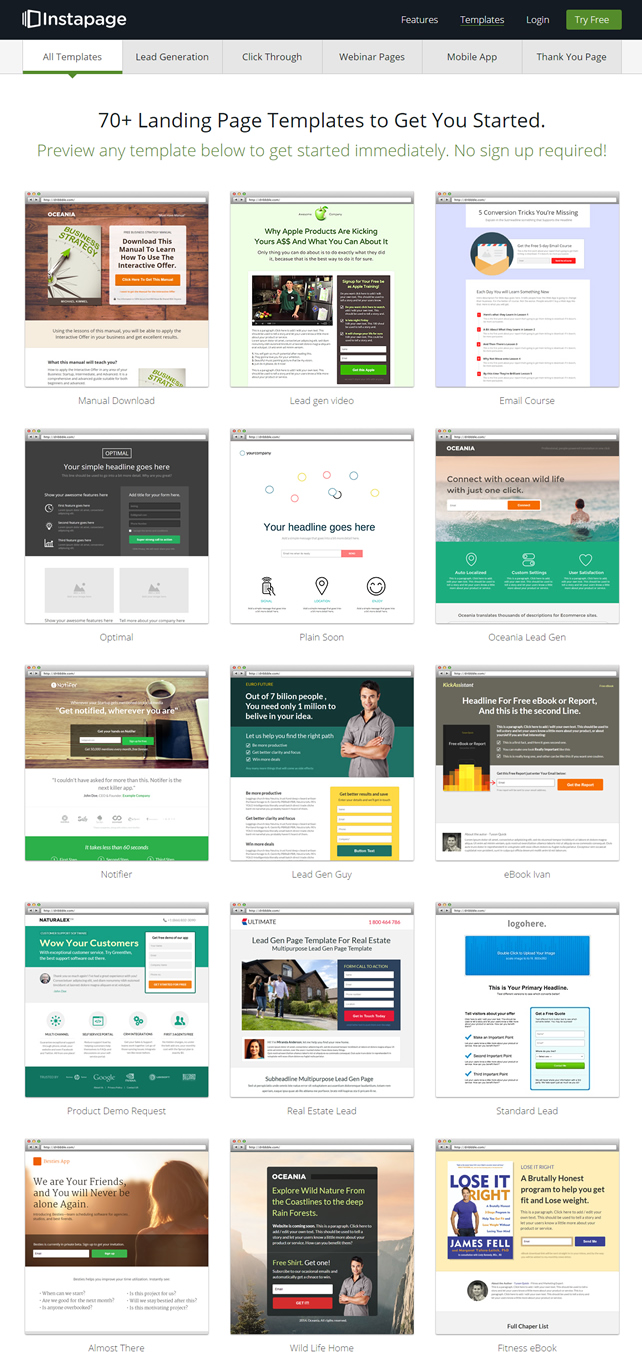 Pricing
Aside from the free trial option, Instapage offers three other account types. Users can choose a monthly or annual payment plan.
The biggest difference in the plans are in the number of unique visitors. If you're running a large campaign, you'll need the Professional or higher plan. If you are using Instapage to build landing pages for multiple clients, the unlimited plan would be your best option, as it doesn't limit the number of client accounts you can create.
[table id=4 /]
Whatever type of website you have, you're going to need to build eye-catching landing pages and effectively manage each campaign, ideally without the headache and expense of hiring experienced web developers and designers.
Instapage provides marketers a way to effectively market their business's offerings, generate leads, and manage campaigns with little technical expertise. The feature rich platform offers tools that allow you to masterfully craft, host, and track web pages.
Marketing tools like Instapage are a requirement if you want to build your business and brand online. The free trial is a great place to start and get a feel for the software's capabilities and upgrade whenever you're ready. Give Instapage a try and let us know what you think in the comments.