Why We Recommend Nexcess for Magento Hosting: An Agency Review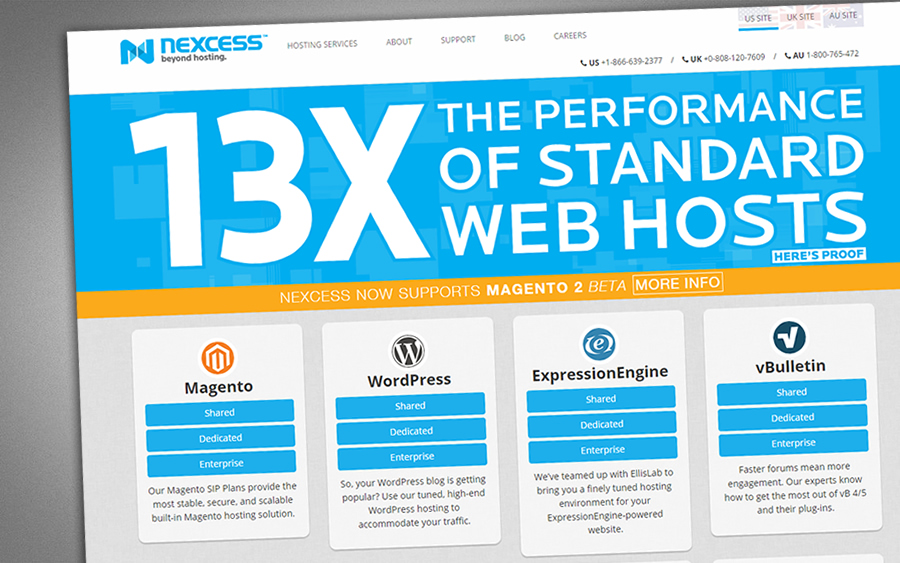 With years of experience hosting Magento, Nexcess offers numerous hardware and software configurations that enhances transaction speed and performance for the at home startup to enterprise level e-commerce stores.

Melody Wasef / WEBSITEMONKEYS
Magento is a powerful eCommerce platform but comes with very demanding resource requirements. In fact, it's a resource beast and if you don't have at least VPS level hosting, you're asking for trouble. I would never recommend Magento on a shared hosting environment, it's akin to driving a high performance sports car on bicycle wheels.
Nexcess can utilize best practices to create a load-balanced, two web application
server cluster with a single database server that can process 47 million transactions and over 1.6 million orders per day.
But with plans starting at $19.95/month, Nexcess has made it affordable for new stores.
Nexcess vs. GoDaddy VPS
[table id=3 /]