Wix Review: Building Websites Easy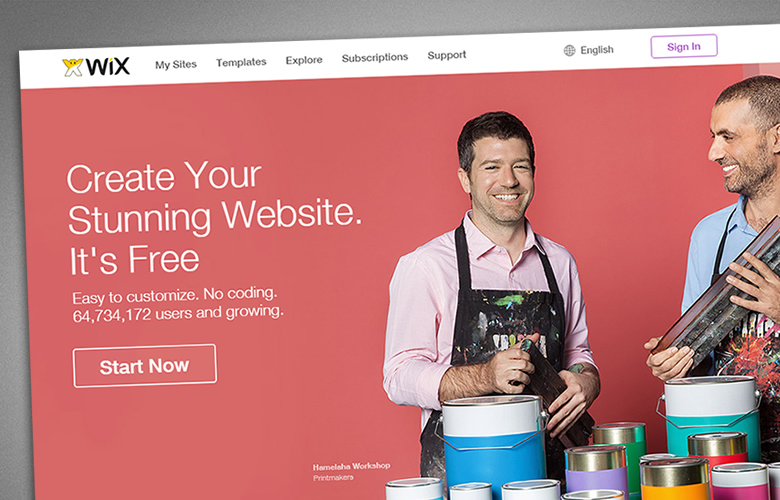 Wix lets you create decent looking sites with a friendly user interface but anything beyond that is extra, including the all important site stats.

Melody Wasef / WEBSITEMONKEYS
Wix.com

7/10

The Good

Flexible web store building features with hundreds of templates designed around a wide variety of business types. Good mobile site building options and easy integration with Paypal, Adsense and iTunes for site monetization.

The Bad

Design flexibility can sometimes lead to poor user experience. No option for digital product sales and no site statistics.
If building websites were a sport and website builders were coaches, you could say there were three coaches that taught the sport of website building all a little differently. While Coach SquareSpace might be a restrictive, by-the-books type of coach, Coach Wix is all the way on the other spectrum. He allows you far more freedom to make mistakes and trusts you'll eventually get it. Coach Weebly is in the middle, offering a good balance between rigid guidelines and flexibility.
Let's take a closer look at Wix.
Getting Started
Wix offers a free account but I can't imagine anybody finding this a viable option. If you want a custom URL and a site free from Wix branding elements, you'll need a paid account. (Services like Tumblr, WordPress, and Blogger are far better options if you're looking for a free platform.)
Paid accounts range from $4.08/month to $24.92/month depending on storage, bandwidth, and feature requirements. All you need is an email to get started and of course a domain name. (I highly recommend not purchasing your domain name at Wix.com but use a separate domain registar like namecheap or our Editor's Choice above.com. Renewals are cheaper and if/when you do decide to change services, moving your site will be much easier.)
After creating an account, you choose a site type. For my first Wix test site, I used Photography > Travel Photographer. Clicking a big Go button opens a generous choice of templates. There are 33 template options just for that narrow field; in all, Wix offers hundreds of template choices, far more than Squarespace or Weebly. The vast majority are free, though some require an eCommerce subscription ($16.17 per month).