How to Sell Digital Products with WordPress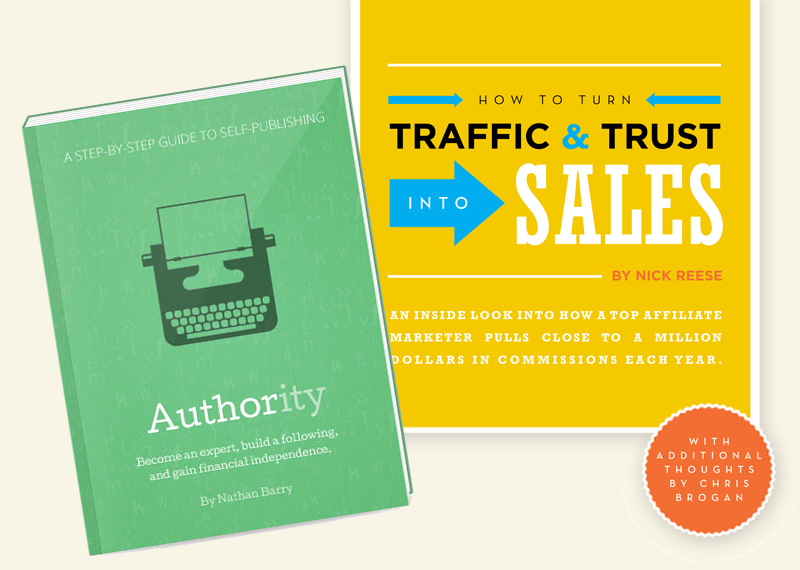 Everybody should be selling something online.
And if at all possible, that product should be digital. A book, a course, a report, or maybe membership to some exclusive content. It doesn't matter. There is something inside your head, if packaged and presented correctly, people will pay you good money for.
The above image is Traffic & Trust by Nick Reese, a book I consider the best affiliate guide out there. It sells for $97 and is worth every penny.
You know what else?
All the information is available from free resources all over the web. But it doesn't matter if the information is already out there, it's been proven time and again that people will pay for curated content because – well because who has the time to search for information?
And you know what?
Once you've created your product, selling it is simple.
You don't need to request a proposal from an agency or a web guy who'll get excited and quote you a 5 or 6 figure sum. They'll use fancy terms like customer management system, SKUs, and inventory control to justify their prices but none of it is necessary. All you need is a wordpress site and these free or low cost options.
The Process – Overview
So once you've created your product, all you need is buy button on a page where customers can pay you and a method for you to receive payment and then deliver the product. That's it. Through this process you'll absolutely want to create a separate process for lead generation and a way for you to get your customers onto a buyers list separate from your prospect list. Basic stuff.
Sales Page
First you need a sales page where you describe the product and have your buy now button.